Sparks fly for her art


For the past two years Joanne Guthrie has been crawling into corroded pipes and pressure vessels performing patchwork repairs and maintenance work on the refineries that act as the backbone of Alberta's economy.
Canoiest cooking her way to Pan Am Games

A locally based athlete is hoping to cook her way to the top of this year's Pan Am Games.

Horse-track closure spells end of an era


Bob Kingston said goodbye to two thoroughbreds Tuesday morning. The horses were sold by J & G Murphy Holdings, a small breeding operation located on the outskirts of St. Albert.

Powered by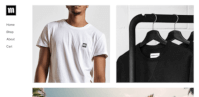 Create your own unique website with customizable templates.